Recently, our company has supplied the slewing bearing for the bucket wheel stacker and reclaimer produced by a large thermal power plant in Northeast China. It has been sent to the user for installation and commissioning.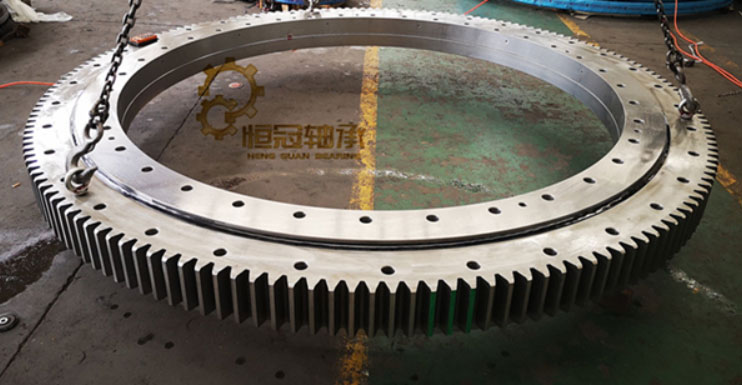 The stacker reclaimer, also known as the bucket wheel stacker reclaimer, stacker and reclaimer, is a new type of high efficiency continuous loading and unloading machine. It is mainly used for loading and unloading iron ore (sand), coal, sand, etc. in bulk storage yards for bulk cargo terminals, steel plants, large thermal power plants and mines. This machine is widely used at home and abroad because of its high operating efficiency. Generally, the rotating part of the large bucket wheel stacker and reclaimer is a large diameter slewing bearing. The user of this company cooperated with this bucket wheel stacker and reclaimer, which was produced by a heavy machinery factory in Changsha. The original large slewing bearing has been used for seven or eight years, and there is a rotation stuck, big noise and other issues.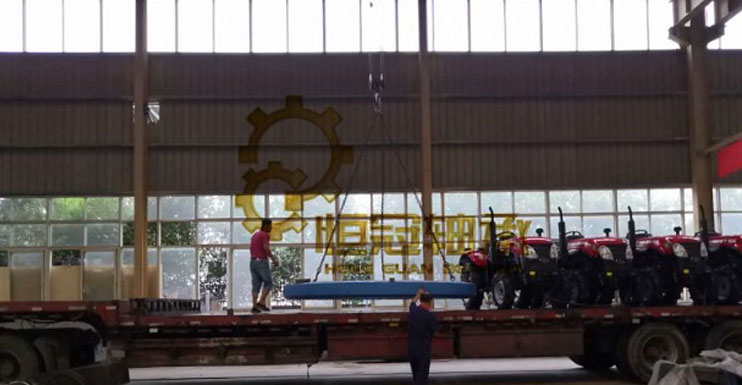 Customer need replace the slewing bearing. After the previous communication, on-site understanding of surveying and mapping, our company confirmed that this set of products is a slewing bearing model 1797/2635 bearing commonly used in bucket wheel stacker reclaimers. It is a 1797 bearing series model commonly used by domestic big bucket wheel stacker and reclaimer manufacturers. This 1797 slewing bearing series includes 1797/2100, 1797/2460, 1797/2500, 1797/2600, 1797/2635, 1797/3230 six basics. Models, are the models of the slewing bearing of the stacker and reclaimer that our company hot sales products.
After 45 day production cycle, the slewing bearing is finished well. We despatch our technical staff to construction site to help install the slewing bearing.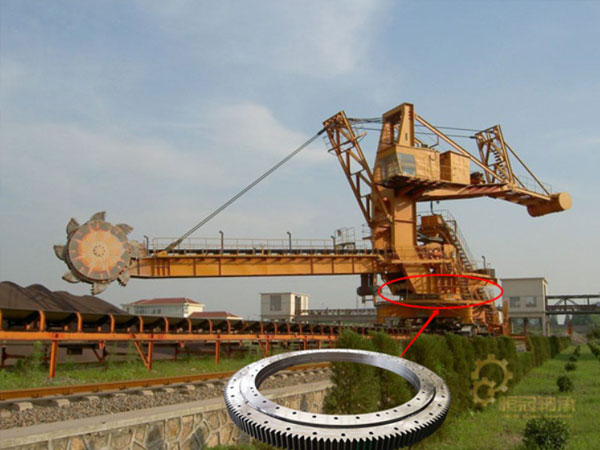 We HGB seek to be representative of China top quality machinery supplier.
https://www.hgb-bearing.com/wp-content/uploads/2019/12/news14.jpg
450
600
admin
https://www.hgb-bearing.com/wp-content/uploads/2019/12/logo-2.png
admin
2019-08-27 14:23:14
2019-12-27 16:21:58
Stacker and reclaimer slewing bearing had been replaced and installed well