Not long ago, a report by IHS Markit pointed out that the global single-axis solar photovoltaic tracker shipments increased by more than 40% in 2018, and the total volume exceeded 20 Gigawatts. The global photovoltaic tracker market will benefit from new technologies and Market, maintaining the momentum of rapid growth.
In recent years, the photovoltaic tracker market has been increasing year by year. In emerging markets, especially in the Middle East and North Africa, the financial community and end-users have embraced the tracking system. Based on the expansion of public utilities and market experience, the financial industry and power station owners are more interested in tracking. High long-term stability and high returns. With the widespread application of high-efficiency components and double-sided technology in these years, the cost of electricity for photovoltaic tracking systems will continue to decrease. The stability and reliability of the rotating reducer, the core component of the photovoltaic tracking system, plays an important role in ensuring the superiority of the tracking system.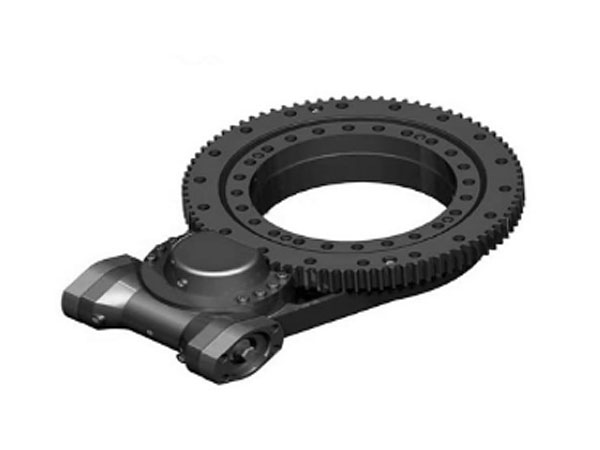 Luoyang Hengguan is a professional solar tracking system rotary reducer manufacturer, which has witnessed the development of global photovoltaic tracking system. In 2019, the company maintains a steady growth in order volume, and the overseas market is growing at a rapid pace. The domestic owners' recognition of the tracking system will further increase. The superiority of the photovoltaic tracking system will be more obvious in the future. The proportion of the system has also increased year by year.
It is understood that the slewing drive is one of the core components of the photovoltaic tracking system. Luoyang Hengguan is a global manufacturer of slewing transmission components and has accumulated rich experience in global projects. The company always insists on leading the development trend of tracking reducers with technological innovation and maintains close cooperation with the world's leading manufacturers of photovoltaic tracking systems. The development of the global photovoltaic tracking market is expected in the future. With the entry of new entrants, the competitive environment in this market will be intensified.
https://www.hgb-bearing.com/wp-content/uploads/2019/12/news25.jpg
450
600
admin
https://www.hgb-bearing.com/wp-content/uploads/2019/12/logo-2.png
admin
2019-12-02 16:22:45
2019-12-27 15:51:48
The Rapid Development of the Photovoltaic Tracking Market